I'm a visual designer and creative mentor. 
I'm here to help you unlock your artistic potential so you can use it to create the art (and career) you dream about.
"The world needs what you have got"
You gotta believe it too.
Let me tell you, my friend, that burning desire thing that you've got going on there is all what it takes to change the world (for real). Yes, you read it right. Your message deserves to be heard and yes, the world desperately needs creatives like YOU & ME to take conscious decisions and make it a little better everyday.
I am a fan of designing your life, both personal & professional, CONSCIOUSLY on your own damn terms.
This is exactly what I can help you with.
'coz life is too fucking short to live it any other way. Let's get to work and take you out of that whirlpool of
Uncertainty, Procrastination, Self-doubts, Limiting beliefs, Fears and Uninspiring thoughts
because let's be honest here, they are doing no good to you or to the world.
ARE THEY?
This step by step audio guide includes actionable milestones to help you instantly get started on your creative journey. 
Download the Free Audio Training Now.
HOW TO
10 X
YOUR CREATIVITY
HANNA SNORRADOTTIR
I have used the expertise from Hira doing graphic design for my flyers, postcards, banners etc. Hira has a profound aesthetic sense, comes up with great solutions for the graphics and always finishes on time. My highest recommendations to Hira.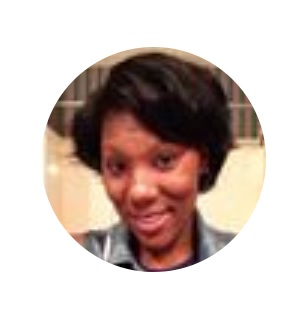 SIERRA CASHER
She guided me with the information I gave her and asked the perfect questions. By the end of the coaching session I had actionable steps and a clearer understanding of what I needed to focus on. I am excited to see what else she has to offer & I will definitely recommend her. I did not think clarity would come that way!
PIA KOKHOLM
Villa Blide Kursuscenter har haft fornøjelsen af at have Hira i praktik som Kommunikationsmedarbejder i 6 måneder. Hira har hjulet os med at lave Villa Blides designmanual og har på dygtigste vis lavet visitkort, brochurer, roll-up banner til messe, produktblade mv. alt med et æterisk og professionelt udtryk. Hira har også hjulet os i gang med de social kanaler som Instagram og Facebook, mens hun har vedligeholdt og udviklet vores hjemmeside. Jeg giver Hira de bedste anbefalinger - både hendes personlighed og faglighed vil gøre enhver arbejdsplads godt. Hun er en ambitiøs teamplayer, der arbejder ihærdigt og målrettet på de opgaver hun stilles. Hira er nysgerrig og hendes kreative sjæl har en stor lyst til at lære - hvilket hendes dansk kundskaber er et klart udtryk for - jeg er imponeret og respektfuld!
Don't Miss a Single Thing
Subscribe and become an insider now!
"Everything you can imagine is real"
Made with