I'm a multi-passionate creative who likes to explore the realms of design, painting, writing, and photography. I'm learning to navigate life imperfectly and unapologetically. I write about cultivating courage and creativity slowly and intentionally and showing up as the most authentic and unapologetic version of ourselves.
And here's a little bit about me…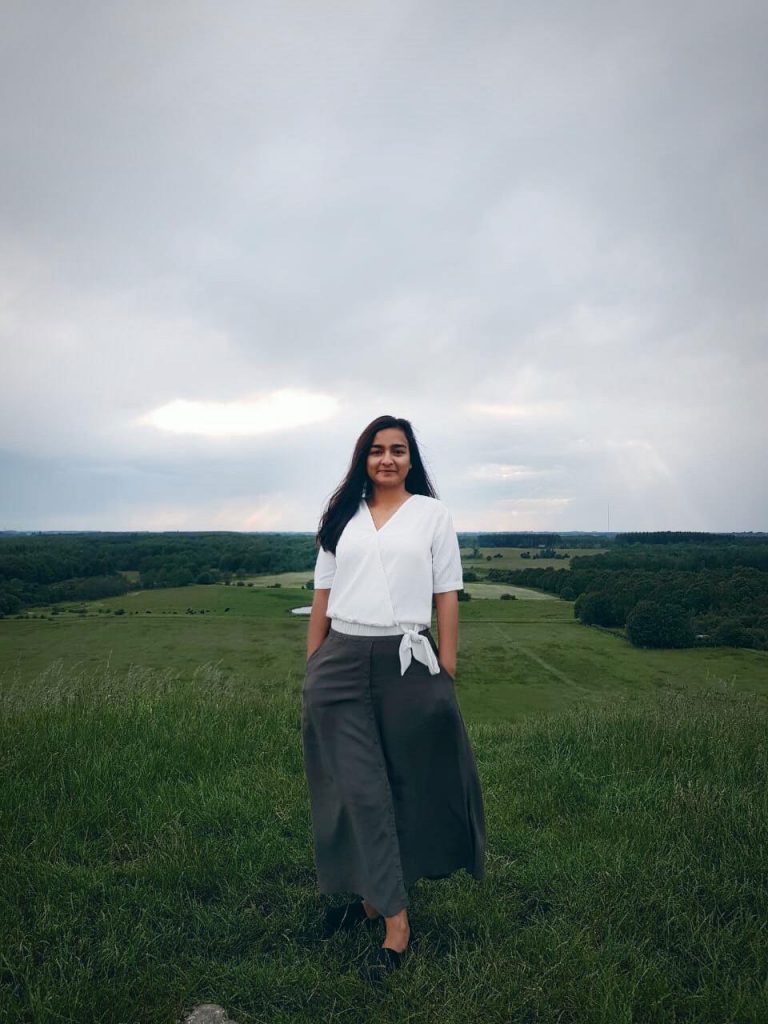 After graduating I worked with multiple renowned brands and multi-national companies for 5 years but corporate design demands left me unfulfilled deep down. I decided to take the charge and design a creative life that I'd love living on my own terms and in my own way.
(Here's what I had been up to before this business came to life, LinkedIn. If you are interested in reading the raw, unedited long version of how I started my blog and this business – Click here!)
A few years back, my husband & I decided to move across continents.  We are living a little farther away from the big city life in Copenhagen. I heart creativity, the creative process, and the freedom of expression.
Few things I love: Spending time in nature, drinking tea, painting, reading books, planning, and organizing, traveling around the world, meeting new people and listening to their stories and learning from their experiences.
I'm a massive introvert (INFJ!) and socially awkward human being.
I also recognize myself as HSP (Highly Sensitive Person)
Enneagram Type 4 and a Rebel on Gretchen Rubin's Four Tendencies.
Listen to the first-ever episode of Living Your Truth Podcast where I share more of my story and why owning our stories is something I deeply care about: