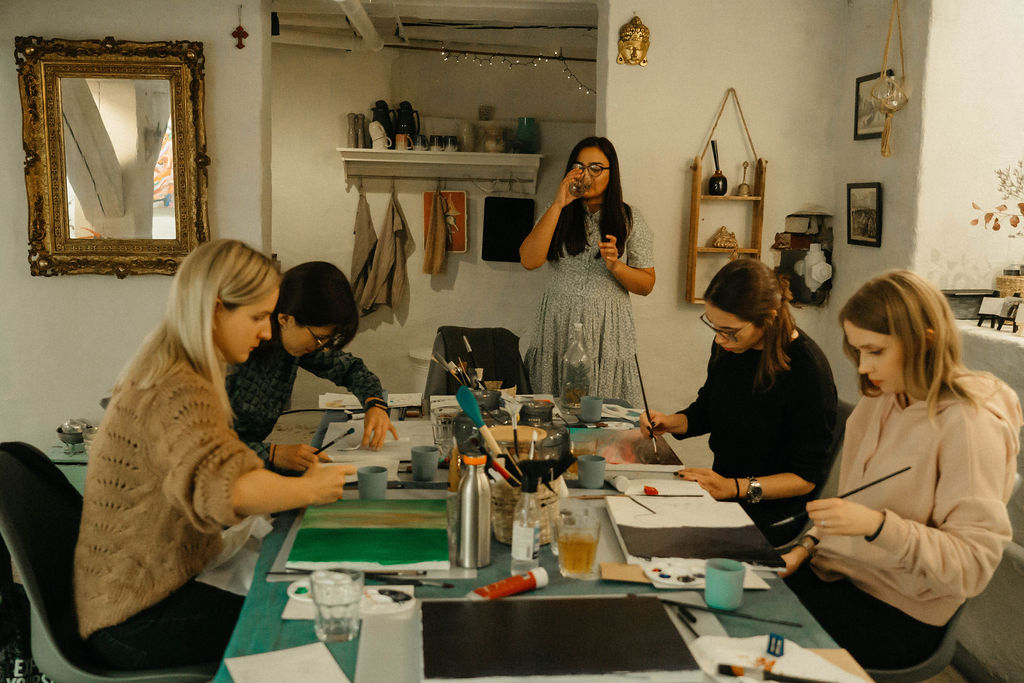 A meditative experience of being in conversation with yourself and your emotions through art.
A unique combination of Meditation and Intuitive Art to help you find calm.
Through mixed media art, I encourage you to play and discover the childlike wonder once again in your life. By uncovering the endless possibilities of your creative expression, you can hold space for your emotional well-being, let go of stress, find some still and make time for quiet reflection.