The Everyday Difference – A Community Project
30 brilliant creatives and business owners exploring the ways in which creatives and business owners are making a difference in the world, no matter how small, no matter how 'quietly'.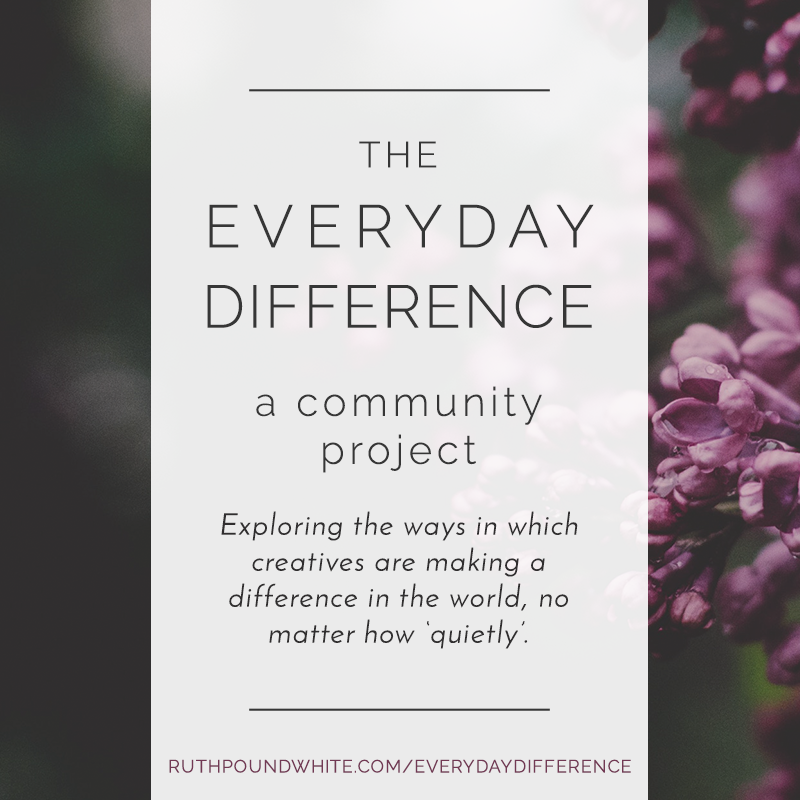 As the curator of the project, Ruth Poundwhite wrote,
'My hope is that these stories will empower and embolden us all to believe that our work matters, and give us the courage to share that work with the world.'
You can read each and every one of the submissions, all in one place. Just fill in the form below to download the free ebook.
Meet the Creatives…
The amazing humans who took part include:
• Sara Tasker • Hannah Bullivant • Ingrid Fernandez
• Laila Woozeer • Willemijn Maas • Pip Wilcox • Paula Ortega
• Ramat Tejani • Alice Benham • Hira Sameer Ahmed (Hi!!)
• Joanne Becker • Christianne Squires • Sushmita Chatterjee
• Holly June Smith • Danielle Brooker • Vicki Oliver
• Raj Kaur • Kayte Ferris • Jamey Fisher Perkins
• Laura Lewis • Jennifer Cockcroft • Kathryn Ho
• Eli Trier • Rebekah Killigrew • Dora Botta
• Jemma Andrew-Adiamah​​ • Rachel Stevens
• Mel Wiggins • Beth Henson • Nicola Rae-Wickham … & Ruth Poundwhite!